I recently met Derek Sanford (@DerekSanford), the Lead Pastor of Grace Church (Pennsylvania) and we quickly became friends. He was seeking advice on developing leaders and in the midst of our conversation I became quite intrigued with the vision of Derek's team for developing staff level volunteer leaders. I asked him if he would do a guest post interview.
A few years ago at Grace, we stopped assuming that our high capacity people were too busy, and started asking them to lead things – really important things.

-Derek Sanford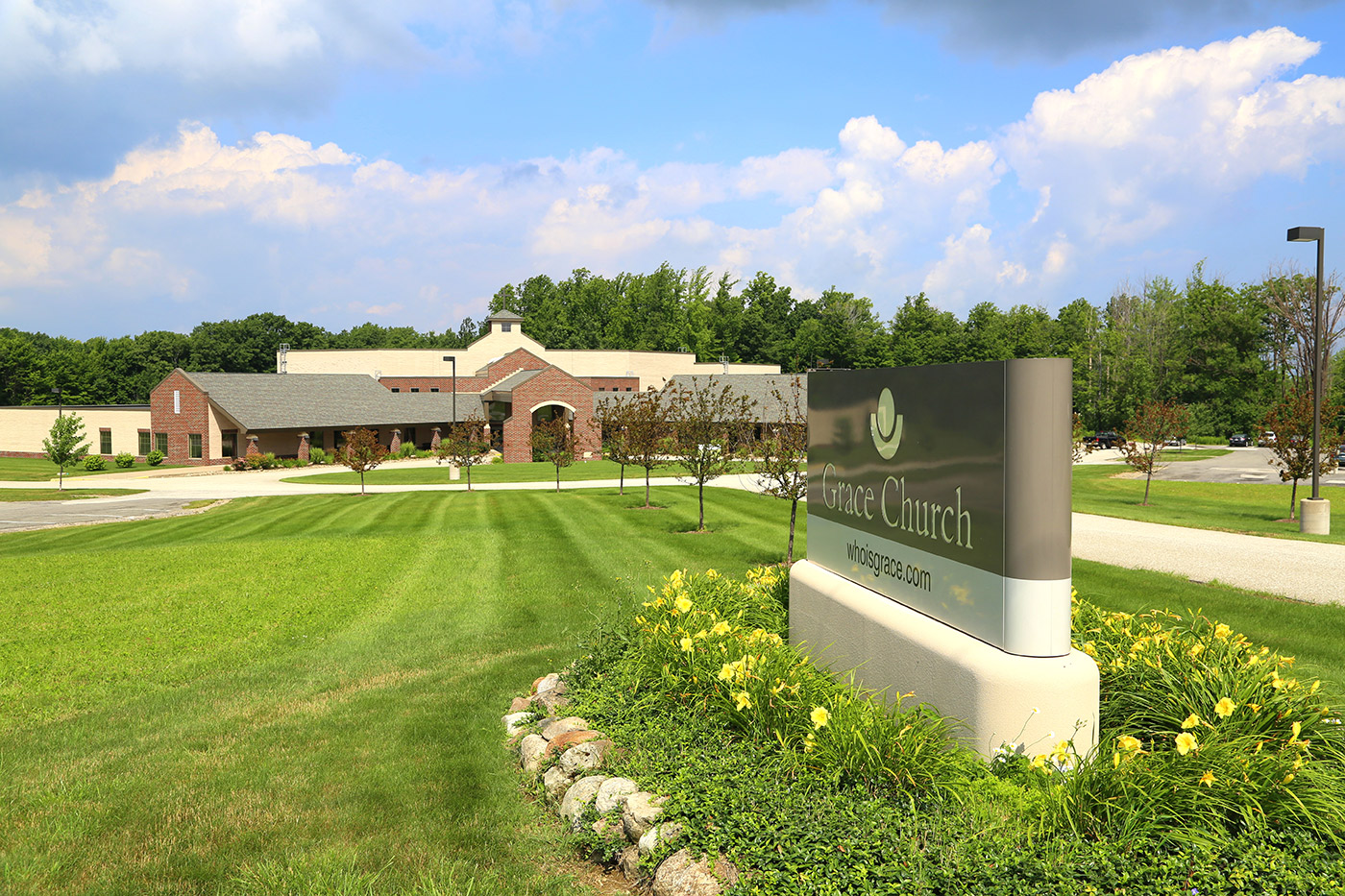 Tell us a little about Grace Church.
Grace Church is in McKean, PA right on the shores of beautiful Lake Erie. It's breathtaking in the summer and VERY snowy in the winter. We're a 130 year old church, but we don't act our age. About 1,400 people gather for worship at three different multi-site locations. We also have an online worship experience called Grace Online. Our dream is to multiply disciples, leaders, and locations along a 150 mile stretch of the lakeshore from Cleveland to Buffalo. We are also passionate about partnering with our city to address needs like education, poverty, and affordable housing.
What is a volunteer leadership culture?
About six years ago we realized that there was more ministry to do than we had staff to accomplish it. So, we asked 2 questions:
Who are the high-capacity leaders in our congregation?
Which ministries need leadership?
We came up with a list of people including the head of a local accounting firm, a retired president of an insurance company, a college professor, a school administrator, etc. We also listed our leader-less ministries like small groups, young adults, and community outreach. We wrote up some simple job descriptions, scheduled one-on-one recruiting lunches and cast the vision. To our surprise – most of them said yes! We've since come to realize that the biggest hurdle most ministry leaders have is assuming volunteers will say 'no' to a big ask.
How does a volunteer leadership culture actually work?
In order to assign the proper authority to these volunteer roles we decided to make them part of our staff. So, we moved our monthly daytime staff meeting to the evening so that people with outside jobs could attend. We gave them official church business cards, email addresses, work-spaces, and listed their names in the bulletin as staff.
Today our staff meetings consist of about 85 people (25 paid and 60 volunteer). One volunteer leader has even been promoted to our 5-person staff management team, and he leads and oversees (and yes even does performance reviews) on four of our paid pastors.
What are the benefits of a volunteer leadership culture?
When you're not limited by the number of staff you can afford to pay, it's amazing how much ministry gets accomplished. In a multi-site context, staffing key roles with volunteers allows us to minimize our financial exposure when launching a new location. Our sites typically launch with one full-time site pastor and a part-time worship leader, and all other key positions (children, youth, small groups, guest experiences, etc.) are staffed with volunteer leaders. Another key benefit is that our volunteer leaders have a seat at the table for ministry decisions; which increases ownership with them and buy-in throughout the congregation.
Is your current staff lean because of all the volunteer leaders?
Actually no, we're not lean yet. In fact, we are still a little staff heavy for a church of our size. Most thriving evangelical churches have a ratio of 1 paid staff per 100 attendees — we're at about 1 to 60. But we anticipate a "tipping point" coming because of our ability to multiply ministry through volunteers. That point will probably come with the addition of our next couple of sites.
We currently have a mostly paid central staff, and as we continue to add multi-site locations with only 1 1/2 staff persons per site – it won't be long before our staffing ratios become lean compared to other churches our size.
Conclusion
Next to the Holy Spirit, I believe the church's greatest resource is its people. But I also believe that the greatest untapped resources in most churches are high-capacity volunteer leaders. Many large churches have become too heavily dependent on paid staff and many smaller churches blame their lack of growth on their inability to pay more staff. The answer to both problems is sitting in the seats every Sunday: volunteer leaders.