What I consider a killer combination: Lunch last week at P.F. Changs with Dr. Elmer Towns!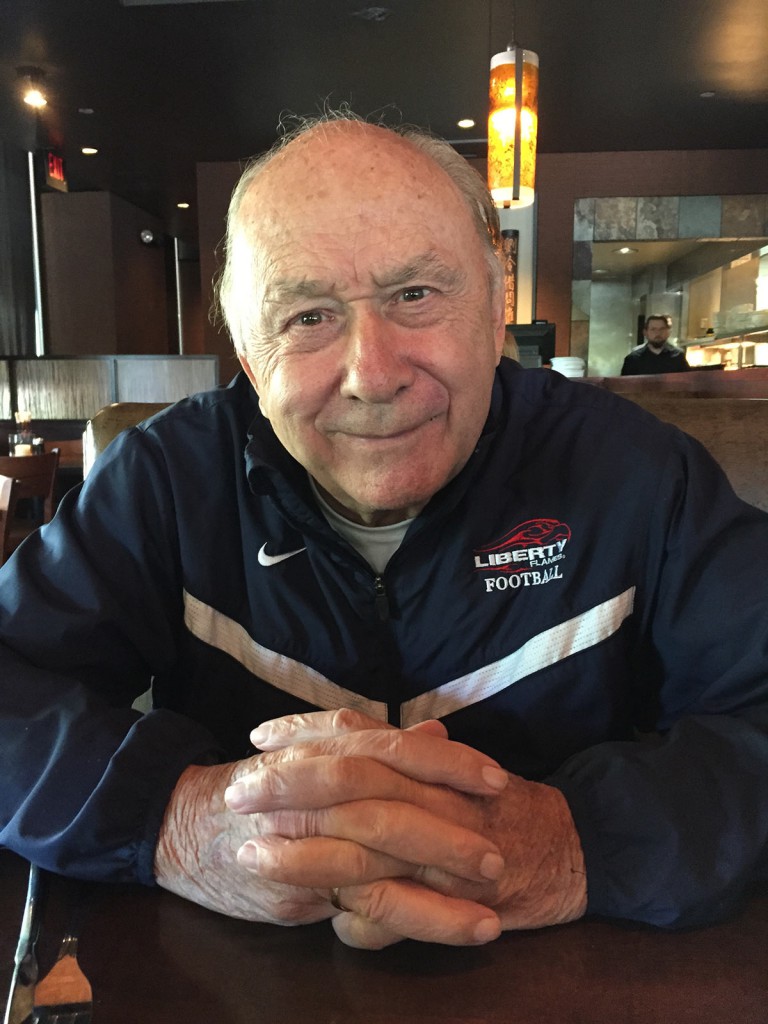 Dr. Elmer Towns is the co-founder of Liberty University and the former Dean of the School of Theology and the Seminary for 32 years. Even at 82 years of age, Dr. Towns is fired up and going strong! He is one of the sharpest leaders I know. Dr. Towns has written 200 books and is working on 3 more right now. He travels the world speaking to thousands of church leaders. Dr. Towns is also writing curriculum for 12 new online courses that will be made available to thousands of Bible Schools internationally and in the US.
Let me slow down a bit. Elmer is a good friend. I love and appreciate him. He has more energy than most 40 year olds, and after all these years he just switched to a Mac! He also proudly showed me his new iPhone 6 Plus!
Elmer loves the local church and has invested in more leaders than most of us could ever imagine. Before his calling to the academic arena, Dr. Towns was a pastor starting at 19 years old in Savannah, GA, while in college.
I asked Dr. Towns what churches impressed him these days. He paused and said,
"Big churches don't impress me."
OK, I was hooked and asked him which ones do? He said,
"When I walk in the church and I immediately sense the presence of God that impresses me. That warms my heart. That makes me trust the leaders."
Elmer said he can quickly sense the Holy Spirit or a "deadness" in the room. He called it the "atmospheric presence of God."
Dr. Towns went on to say that the presence of God comes from worship, and the presence of God follows the man of God (The Pastor). The pastor is the intercessor that brings God to the people. (This was not meant to suggest that the people do not have direct access to God, but intended to reveal a Pastor's heart as he or she prays for the people and delivers God's Word.)
I asked what he would share with young next gen leaders stepping into ministry today. Dr. Towns said:
"Tell them not to focus on building a church but concentrate on feeding the people. If you lead and shepherd the people the church will grow."
Last, I asked how to go the distance in ministry:
"First you must know why you're doing what you are doing, then it must be a calling not a job. From there chase God, not success. Most people don't know what to do with success. If you walk closely with God through Bible reading and prayer, when your church hits a rough patch, which they always do, you can weather the storm, and God will show you what to do next."
Leave a comment if Dr. Towns thoughts resonate with or encourage you!