There is a significant difference between a moment of fear and a spirit of fear in a leader's life. How has the last 24 months affected you?
It's difficult, if not impossible, to have completely escaped fear of any kind.
For example:
Financial fears
Fear about the future of your church
Health-related fears (including anxieties)
Fears or concerns about your family
Fears about the future of our country
You get the idea.
The big question is, what level of fear may have knowingly or unknowingly become part of your life and leadership over the past 24 months? What is your approach to overcoming it?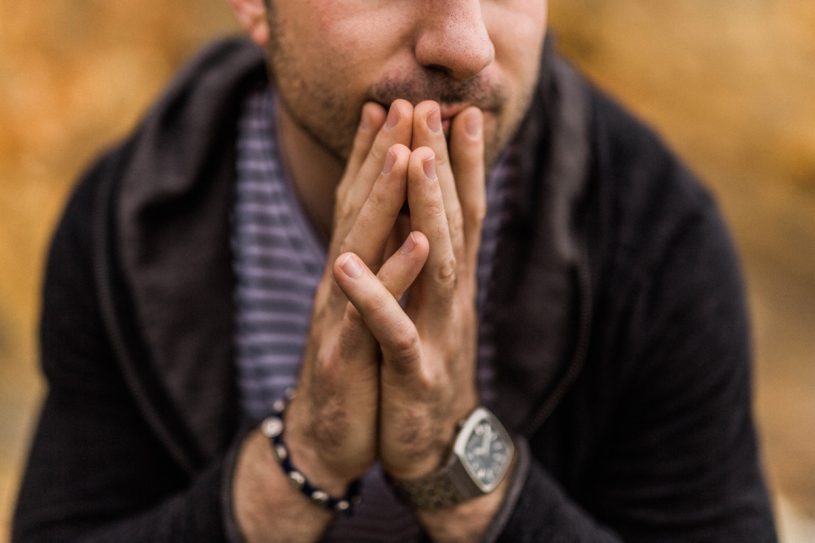 How would you assess fear's influence in your leadership?
At a very low level, you notice no discernible difference.
Minor behavior changes, like a slight hesitancy to shake a hand, hang out for hours in a room jammed with people, or spend less time with friends.
Worrying more in general about lots of little things and a few big things.
Thinking more in "What if?" scenarios and worst-case scenarios. Difficulty in making big decisions about the future.
It has caused you to become stuck in life, hard to move forward other than daily routines.
Fear is a natural emotion given to us by God for useful purposes, such as protecting us from harm or warning us to be keenly discerning in a certain situation.
Fear is also often connected to courage. We can possess courage in a difficult situation where we are also afraid. Adding courage to fear can cause you to step up where others shrink back.
On a practical level, however, even slightly elevated levels of fear for an extended period have negative and eventually unhealthy effects.
Note:
In this post, I'm not referring to the debilitating kinds of fear. Instead, this is about the low-grade, often present but not always noticed, yet running in the back of your mind or pit of your stomach kinds of fears.
The following are common results. (With helps to break free.)
5 Highly Undesirable Realities of Fear in a Leader's Life (and steps to break free)
1) Fear distracts and occupies your mind.
Fear holds your mind captive and limits your thinking. The greater the fear, the greater the limitation. God's truth provides a way to break free.
Fear diminishes your ability to focus by redirecting your thoughts to what is often unhelpful, unproductive, and never happens.
Fear attacks one of your greatest assets, the ability to think, solve problems and create new and improved ministry.
Practice saying no to your fears, do not allow them residency in your life. Concentrate, even recite that which is true, noble, right, pure, lovely, admirable, and excellent. (Philippians 4:8)
2) Fear diminishes your hope.
Fear takes your eyes off the positive hope of the future by getting stuck in a negative pattern in the present.
One of the great powers of fear is its ability to cause you to believe you are stuck in a negative situation without any ability to change or break out. Don't believe that lie; there is always hope.
The great antidote to fear, especially fear of the unknown future, is to take action.
Take the first step.
Make the phone call. Have the conversation. Write down a simple plan. Take a step.
3) Fear convinces you of the need to hide.
Fear can cause us to feel emotionally exposed, powerless, not all together, and less than we were intended to be, so we attempt to hide. Instead, believe the truth God says about you.
The problem with emotionally and mentally hiding is that you are no longer fully yourself, therefore, not authentic. That breaks your ability to connect with others at a heart level.
When you can't connect with people, they won't trust you, and if they don't trust you, they will not follow you.
Part of the remedy is to bring your fear from darkness to light by being honest about it, first with yourself and then with those closest to you.
4) Fear causes you to lead defensively.
Fear tends to make you feel like you are trying to drive the car from the back seat. You are behind the game and just trying not to crash, let alone move forward with intentional direction.
Fear causes the ever-haunting "What if?" (negative scenarios) that can stall you out.
Fear causes leaders to hesitate to take risks or move forward in general. 
Fear can also cause you to second-guess your decisions once you have made them.
A defensive position in leadership resulting from fear burns so much energy attempting to protect what you have rather than taking new territory. Therefore, that position never wins the day.
The lead remedy is to get back out in front.
You don't have to do that in everything. Instead, choose one area, one project, one ministry, and get back out in front… and lead!
5) Fear dampens your joy.
The Devil loves to incite fear in your life, even the no-big-deal low-grade garden variety fears because they rob you of your joy, a priceless fruit of the Holy Spirit.
Fear suffocates the soul of so much that is good, life-giving, and renewing. It's like spiritually holding your breath when God wants you to breathe from deeply all that He has for you.
The good news is that joy is a choice, even in fear-producing situations. Joy is stronger than fear when given a chance to take hold, and when combined with peace, fear has little room left to survive.
Practical steps to break free from fear:
1) Don't bottle up your fear.
Have coffee with a trusted friend, mentor, or counselor. Let your fear out by speaking it. Take your fear from darkness to light; when you do, it loses half its power.
2) Name the fear.
When you make the fear specific, you'll find much more success in defeating it rather than allowing it to remain fuzzy and unclear.
Lack of clarity about a fear empowers fear; clarity about the fear empowers you to break it into bite-sized pieces and conquer it.
3) Let God handle what you can't handle.
God has equipped you and others in the body of Christ to handle your fears, but there are some things you need God to help you with.
Don't hesitate.
---
Scripture is filled with the promises of God and encouragement for your soul.
Here are a few of my favorites; I hope they encourage you!
I sought the Lord, and he answered me; he delivered me from all my fears.
Psalm 34:4
When I am afraid, I put my trust in you. In God, whose word I praise— in God I trust and am not afraid. What can mere mortals do to me?
Psalm 56:3-4
Truly my soul finds rest in God; my salvation comes from him. Truly he is my rock and my salvation; he is my fortress, I will never be shaken.
Psalm 62:1-2
But seek first his kingdom and his righteousness, and all these things will be given to you as well. Therefore do not worry about tomorrow, for tomorrow will worry about itself. Each day has enough trouble of its own.
Matthew 6:33-34
Peace I leave with you; my peace I give you. I do not give to you as the world gives. Do not let your hearts be troubled and do not be afraid.
John 14:27
Let the peace of Christ rule in your hearts, since as members of one body you were called to peace. And be thankful.
Colossians 3:14
For the Spirit God gave us does not make us timid, but gives us power, love and self-discipline.
2 Timothy 1:7